Make-up Mirror Stations (MUM'S)
The Wall Mounted Make-up Mirror stations have evolved over 40 years of supplying the film and entertainment industry with make-up mirrors. Our makeup mirrors are designed to light the subject not the mirror.
If you only need in temporarily we have MuM's for Hire. See here.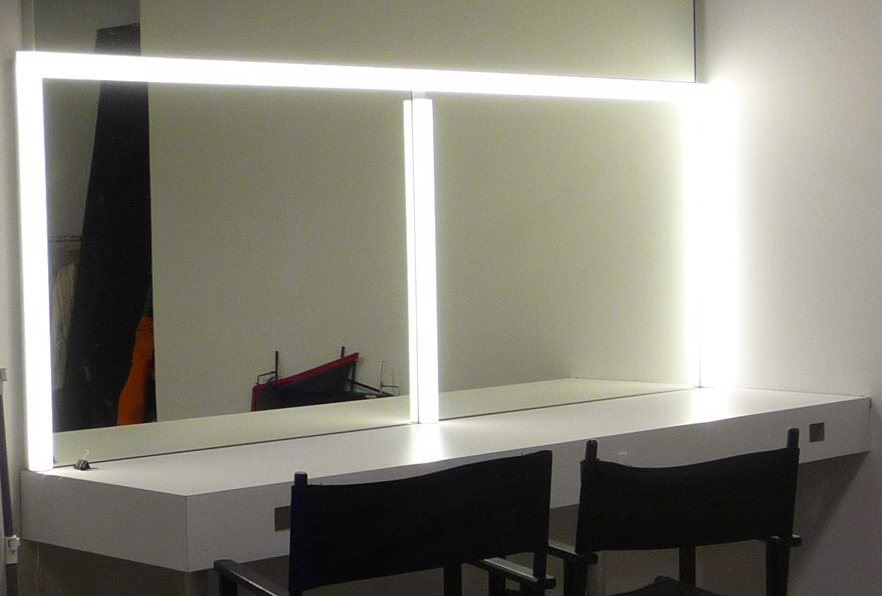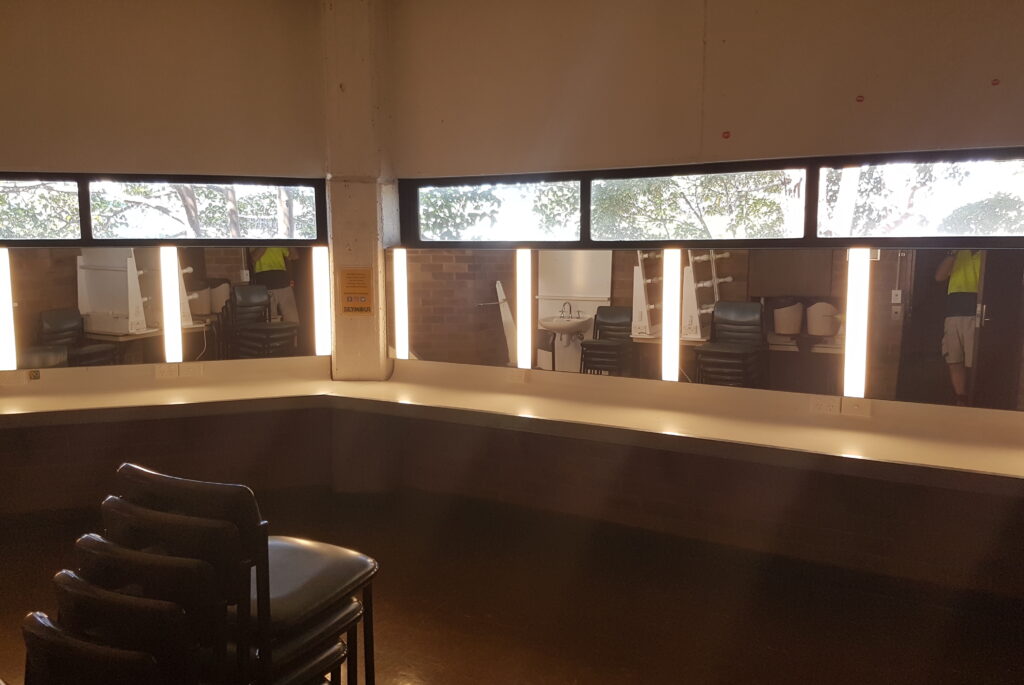 Why are Make-Up Mirrors good?
When you are applying make-up it is important to have the right lighting so that you can see your skin clearly and use the correct amount of colour and shade. They also prevent eyestrain by giving you the correct lighting. These mirrors not only provide the right amount of light but also ensure that your eyes are not bombarded with harmful light.
Other Specifications of our Make-up Mirror Stations
All visible surfaces, excluding glass, are clear anodised aluminium.
Recommended mirror glass is 4mm clear silver float polished all edges and installed with neutral cure silicone to AS1288-2006 Glass in Buildings 5.11
This is fully adhered to a 9mm MDF backing board supplied by us
The LED strip is 2 per luminaire at 19watts per metre and a high colour rendition (CRI) of 93+ Normally tungsten compatible 3200 kelvin colour temperature
This is contained within a 38 x 80mm proprietary extrusion with perforations for heat dispersion and a white opal diffuser
Power will be via a Meanwell HLG -320-24V/13.34A, for which a spec sheet is available, and this dimmer Pot and GPOs are housed in a complementary sized ducted channel with all electrical work done by licensed electricians
Other options, such as USB power points for mobile phone charging, multiple GPOs, GPO specific RCD protection etc. are available as upgrades
Our deluxe option allows for switching between preset colour temperatures such as daylight tungsten, sunset, night etc.